Hello everyone,
ST one of the oldest guilds needs fresh new keepers.
We want to build a new base of 10k+ members for tourneys
- Our guild is level 40
- we exist over 5 years (Bday 18.Feb)
- we have a lot experience with this game
- we have 6 HC rings
- we plan with our members in dk chats and line app chats
- we plan with other legend guilds too
- we are a multi culture guild
- we talk and enjoy this game
If you want to be a part of a active guild join
Skar Tactics
!
For rookies we have also a guild. In
Skar Tactics 2.0
you can training your skills and grow up.
Welcome in advance and have fun together!
###
Our statistics 2016, 2017 and 2018: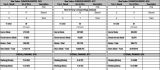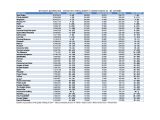 ###
for our last scores check the following posts...thx
###
Plunderlist 01/2018:
images/tournaments/leaderboard_1_25_18.png
Plunderlist 02/2018:
images/tournaments/leaderboard_2_16_18.png
Plunderlist 03/2018:
images/tournaments/leaderboard_3_22_18.png
PL 05/2018:
images/tournaments/leaderboard_5_3_18.png
PL 06/2018:
images/tournaments/leaderboard_6_4_18.png
PL 07/2018:
images/tournaments/leaderboard_7_16_18.png
PL 08/2018
:
images/tournaments/leaderboard_8_13_18.png
PL 10/2018
:
images/tournaments/leaderboard_10_31_18.png
PL 12/2018:
images/tournaments/leaderboard_12_12_18_2.png
PL 01/2019:
images/tournaments/leaderboard_1_3_19.png
PL 02/2019:
images/tournaments/leaderboard_2_20_19.png
PL 04/2019:
images/tournaments/leaderboard_4_5_19.png